About the Charter
The Women in Defence Charter was launched to improve gender balance in the defence enterprise, both public sector and private sector.
It is a pledge to work together to build a more balanced enterprise. Signatories are committing to be the very best at driving inclusion and diversity within their organisations and providing opportunities for women to succeed at all levels.
Currently the sector breakdown of women in roles is:
Our ambition is to achieve 30% female representation at all levels across the defence enterprise by 2030.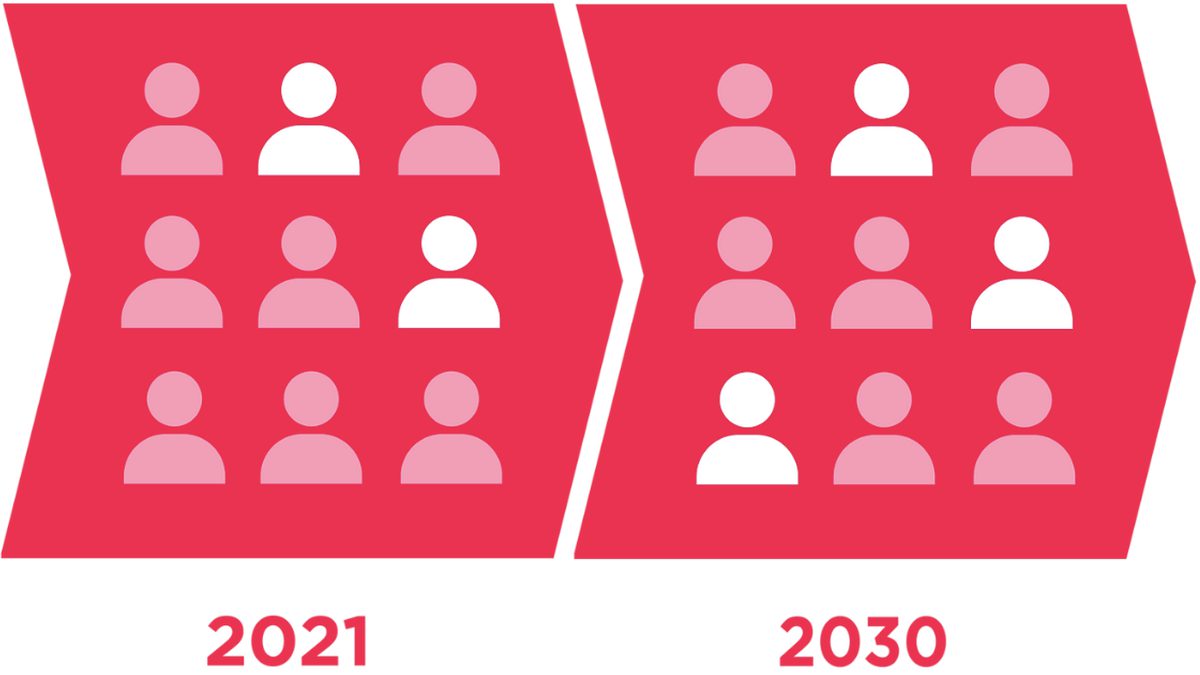 The Commitments
When an organisation signs the Charter, they pledge to deliver 
four commitments.
Senior Executive
They commit to have one member of their senior executive team who is responsible and accountable for gender inclusion
Internal targets
They commit to setting internal targets, where appropriate, for gender diversity in their senior management
Publish annually
They commit to publishing progress annually against any targets in reports on the Women in Defence Charter website
Link pay or objectives to diversity
They commit to having an intention to ensure the pay or the objectives of the senior executive team are linked to delivery of any internal targets on gender inclusion and diversity
AACE
Accenture
ADS
Airbus
Allan Webb Ltd
Aquila
Arcadis
Armed forces covenant
Atkins
Atlas elektronic UK
AWE
Babcock
BAE Systems
BMT
Boeing UK
Boyden
British Army
Capgemini
Cervus Defence Ltd
Civil Service (not agencies)
Cohort PLC
Costain
Cranfield University
D Group
Dassult
DE&S
DSTL
Envitia
Eviden
Ferranti Tech
Forces Employment Charity
Fujitsu
General Dynamics
GKN Aerospace
Harquebus
Improbable
Jacobs
JJ Churchill
KBR
L3 Harris
Leidos
Leonardo
Lockheed Martin UK
Manpower Group
Marshall Aerospace and Defence
Matchtech
MBDA UK
Mott MacDonald
MRL Public Sector Consultants
Northrop Grumman
Occam Group
Oxley Group
PA Consulting
Pearson Engineering
Ploughshare Innovations Ltd
Prospect
QA
QinetiQ
Raytheon UK
RDUK Rheinmetall UK
Renaissance Strategic Advisors
Rheinmetall BAE Systems Land
RMMV UK Rheinmetall MAN Military Vechiles UK
Rowden Tech
Royal AirForce
Royal Navy
Rolls Royce
SAAB UK
Safran
Scientific Management International Ltd
Serco
Sharing Growth
Space Command
Strategic Command
Thales UK
TMD Technologies
Turner & Townsend
Ultra
UK Airtanker
Vivo
Vysiion
Walker Precision Engineering
Whitetree